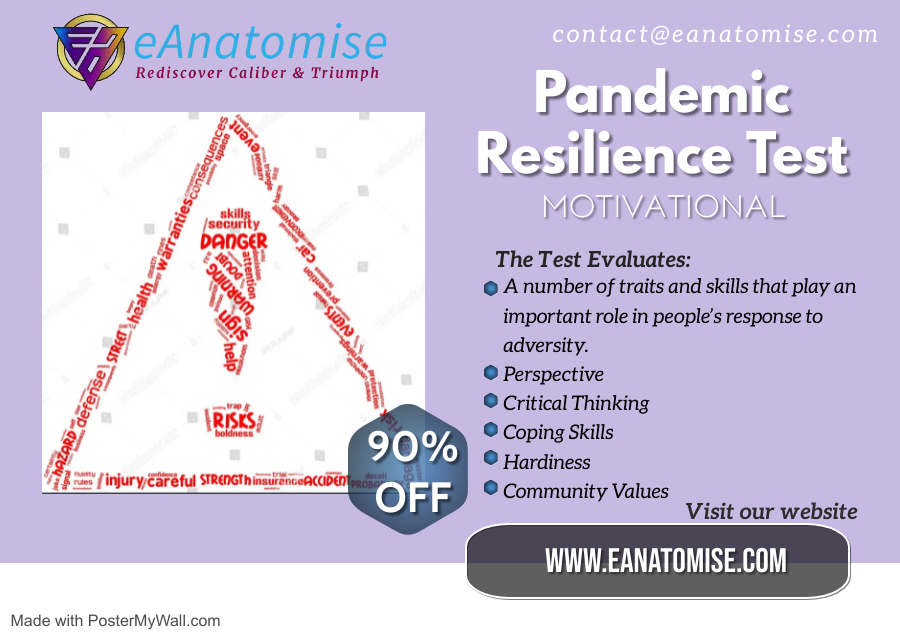 Introduction

The American Psychological Association has issued a warning about the impact of stressful events due to the Corona Virus Pandemic, on long-term physical and mental health. Survey responses reveal that physical health may be declining due to an inability to cope in healthy ways with the stresses of the pandemic.

The high levels of stress reported by people all over the world directly linked to the pandemic are seriously affecting mental and physical health. Stress can cause the following:
Feelings of fear, anger, sadness, worry, numbness, or frustration

Changes in appetite, energy, desires, and interests

Difficulty concentrating and making decisions

Difficulty sleeping or nightmares

Physical reactions, such as headaches, body pains, stomach problems, and skin rashes

Worsening of chronic health problems

Worsening of mental health conditions

Increased use of tobacco, alcohol and other substance.
The Pre-eminent Question?
How well are you coping with the COVID-19 crisis?

How are members of your team coping with the fallout of the COVID-19 pandemic?

Does it impact your mental health and psychological well-being?

Are you paralyzed with fear or looking for the silver lining in the crisis?
The Present Situation

It is natural to feel stress, anxiety, grief, and worry during the COVID-19 pandemic but the solution is at hand. At eanatomise.com we offer you a scientific way to combat the stress generated due to the pandemic situation. Take the Pandemic Resilience Test at a 95% discount, why? Because anything for free is not valued. Because we want you to be very very serious about your Mental Well-being without being shy. Remember your mind creates you.

Why Pandemic Resilience Test

Pandemic Resilience Test
evaluates several traits and skills that play an important role in people's response to adversity

offers loads of helpful, down-to-earth advice on how to manage the stress and fear stirred up by the COVID-19 epidemic

enhances test-takers self-awareness

equips them with a variety of science-based psychological hacks

helps them weather this storm and pull through the crisis with their mental health intact
Learning to cope with stress in a healthy way will make you, the people you care about, and those around you become more resilient. Taking care of yourself can better equip you to take care of others. Helping others cope with stress can help you and your loved ones feel less lonely or isolated.
Take the Pandemic Resilience test to assesses your
Current Stress Level

Dealing with Ambiguity

Locus of Control

Perspective

Critical Thinking

Community Values

Coping Skills, Common Sense

Hardiness
After you have finished the assessment a detailed 15-page report will be generated which would include your scores on the above-mentioned factors with graphical representation. Your Strengths and Limitations are based on your evaluation and 5-page advice from our professionally qualified psychologists assisted by AI.
Conclusion

Whether you had to temporarily shut down the business or continue to serve your clients. You can recommend this test to your existing employees or people you had to lay off, clients, students, even friends and family.

As this new normal sets in, everybody is learning how to best adjust to working from home and being isolated from friends and family. Staying motivated by setting realistic schedules and taking time to care for yourself with the help of your evaluation will make you more resilient and strong. Remember this situation will eventually pass.

Wish you a happy journey.